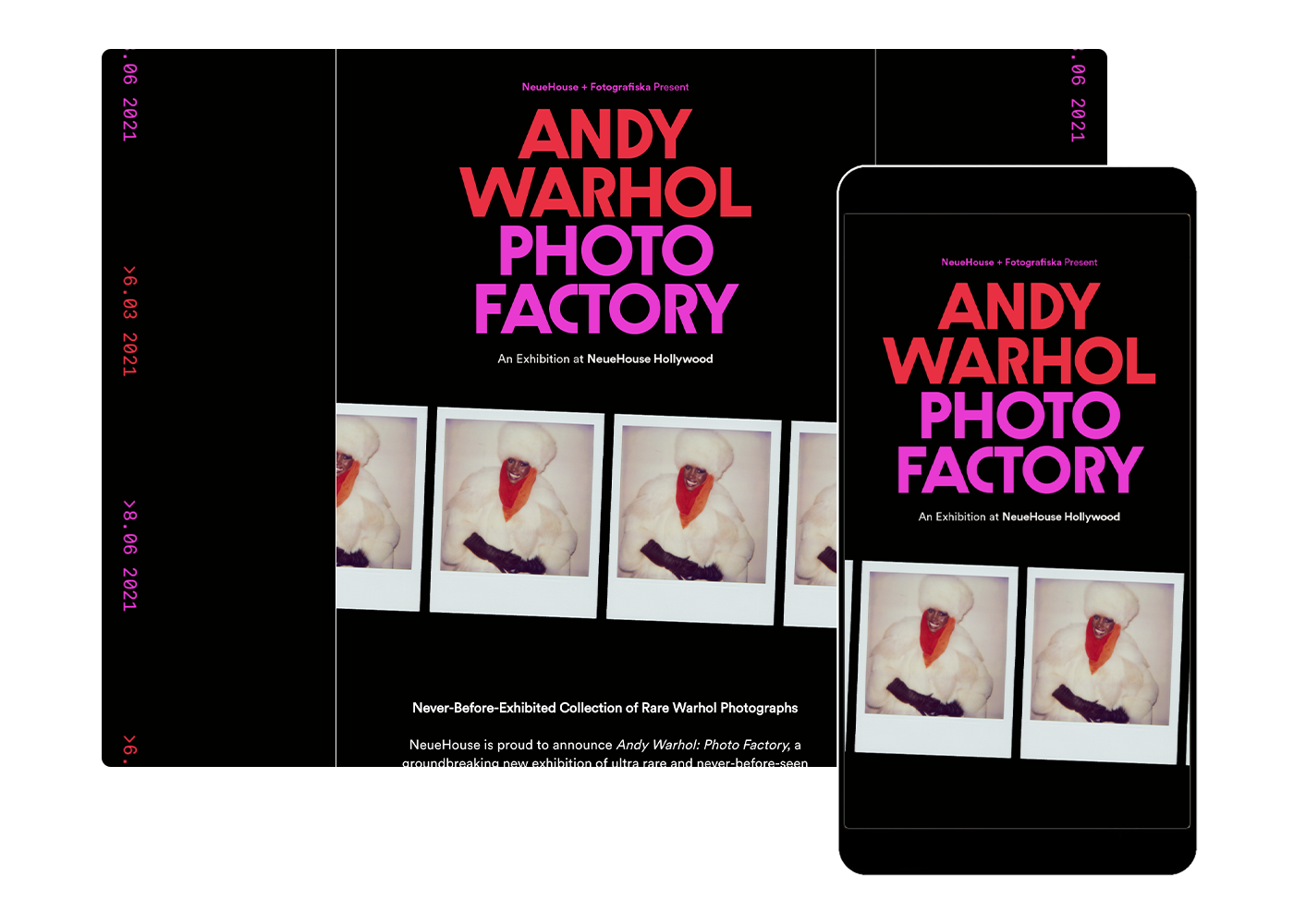 Project 4︎︎︎ Andy Warhol: Photo Factory
Graphic Designer, Creative Director
BRAND + EXHIBITION DESIGN
MICRO-BRANDING, PRINT TAKEAWAYS, SOCIAL MEDIA, WAYFINDING & SIGNAGE, MICRO-SITE, DIGITAL ADS
The Andy Warhol exhibition, presented by NeueHouse in Hollywood and Fotografiska in New York, was a unique project for me, and my first within the world of exhibition design. BankerWessel created the original exhibition branding in 2019 and I was given the task of creating micro-brand extensions for all applications and deliverables beyond the original exhibition.

This included a print ticket takeaway for NeueHouse, Social Media design for both NeueHouse and Fotografiska, event micro-sites, digital advertisements, newsletter design, and wayfinding. In addition, I assisted in design direction for the exhibition's subway OOH advertisement and typographic motion ad (not shown).

This project's biggest challenge was figuring out how to give all the assets a look and feel that reflected Andy Warhol and the exhibition without being able to use the images each time. As an exhibition that worked directly with the Andy Warhol Foundation, there were use cases where images could not be used and therefore I had to solve for creating visual designs for a photography exhibition without being able to actually show the photography. In the end, I chose to lean into the film strip dates you can see across the collateral, as well as the retro-Studio 54 typography of the exhibition's title.