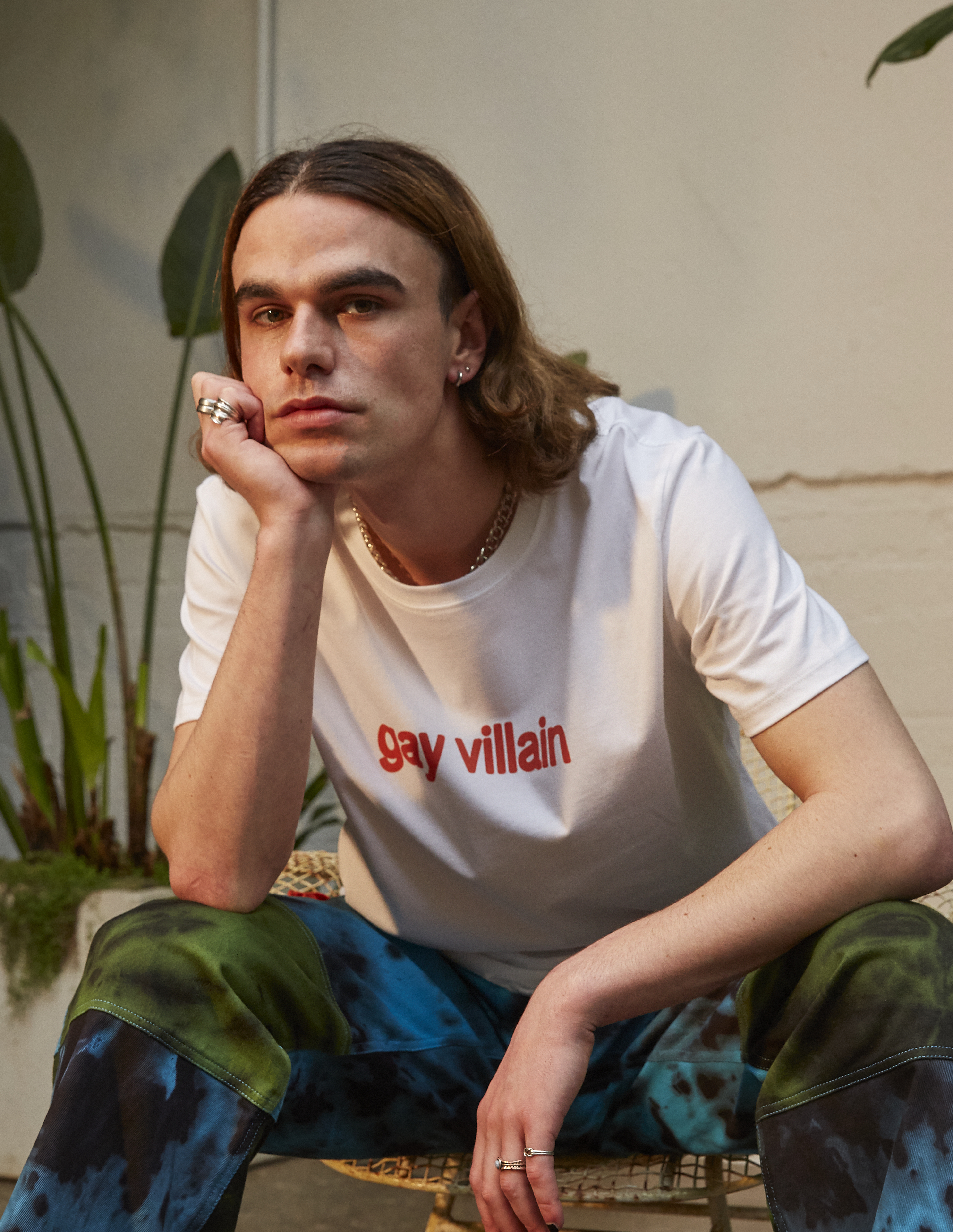 Project 5︎︎︎ Gay Villain
Graphic Designer
BRAND + PRODUCT DESIGN
T-SHIRTS, ILLUSTRATION, PACKAGING, 3D INSTAGRAM FILTER, POSTERS

As the COVID-19 Pandemic began to unfold in the United States, I decided to work on designing a t-shirt that could raise funds for a cause around COVID-19 inequality. I wasn't sure what I would do or what the design would be, but over the course of sketching and discovery, I landed on wanting to design a retro-typographic tee that was cheeky and fun.

As this was happening and I began attending more protests around police brutality and racial inequality, I was struck by inspiration and the t-shirt design was done in a day. The result, "Gay Villain," was a shirt which playfully listed out how to disrupt society's expectations while raising funds directly for the National Black Trans Advocacy Coalition's COVID-19 Fund and Black Lives Matter.

In the end, I partnered with Everpress and the shirt's sales raised over $10,000, all of which went to both those causes directly.

This project reflects something that matters a lot to me as a creative and human: that design should have purpose and meaning, and people should use their work to help others when they can. The t-shirt ended up going semi-viral on TikTok and Instagram and even spawned a knock off on Amazon. It was a really fun side project.