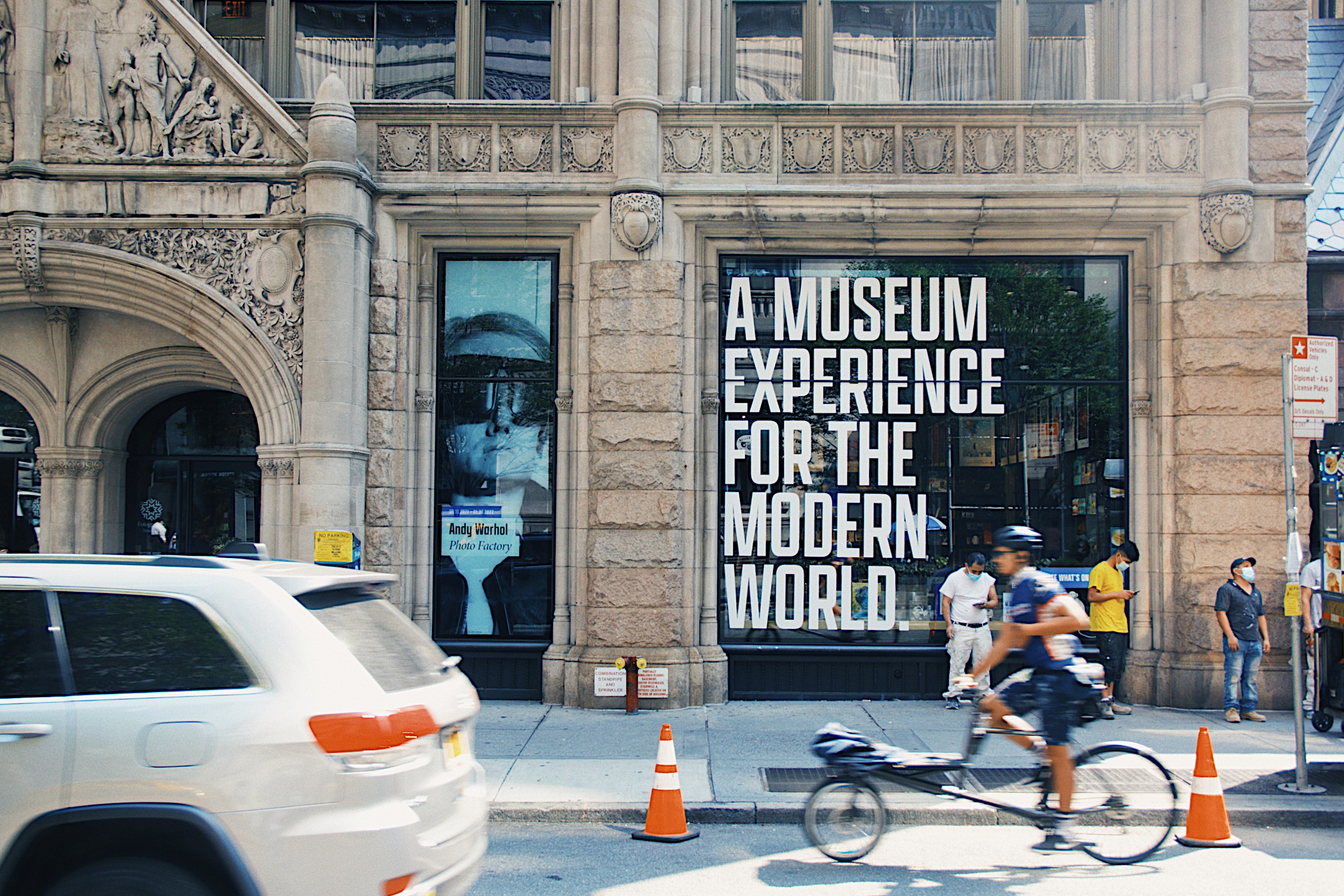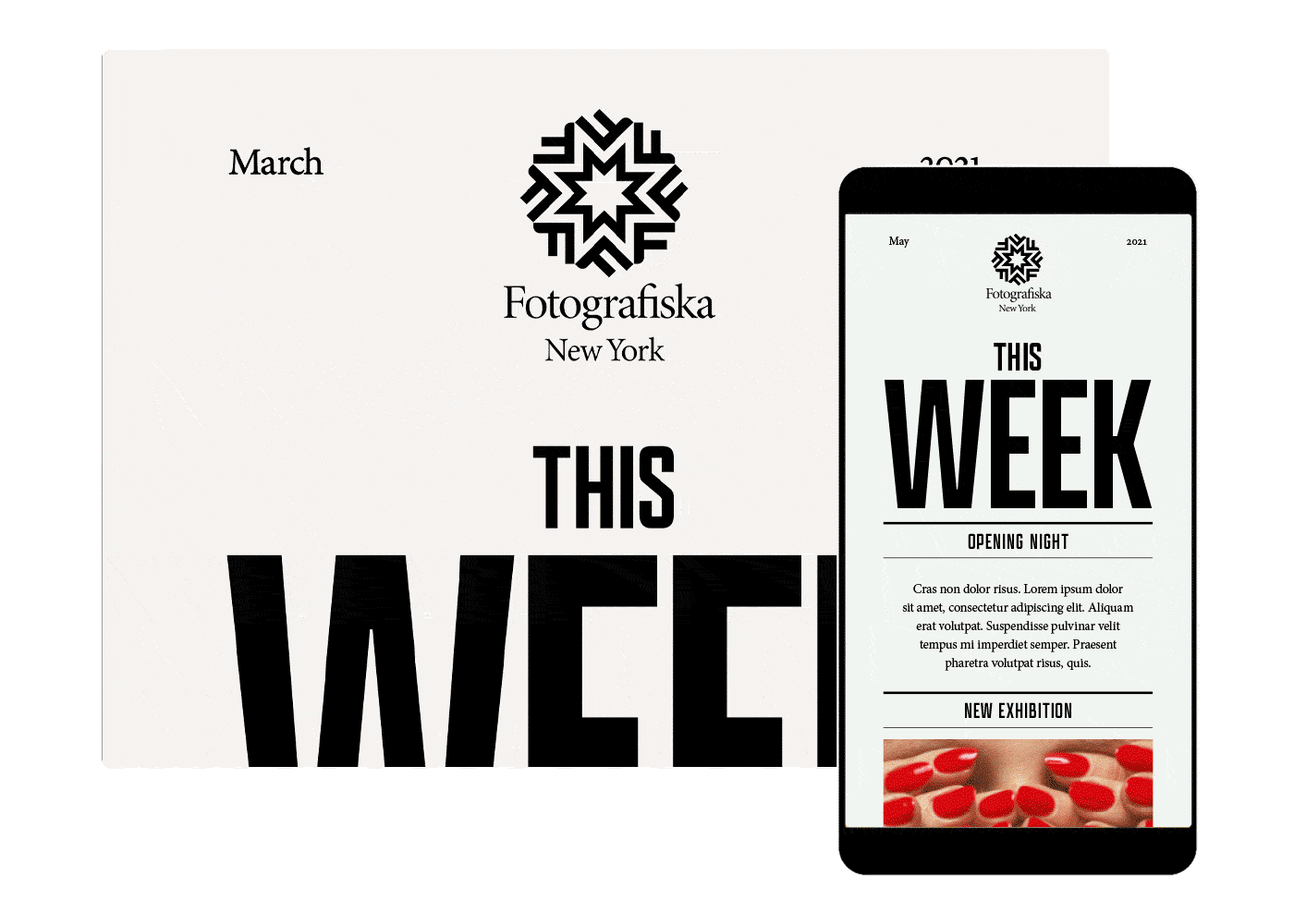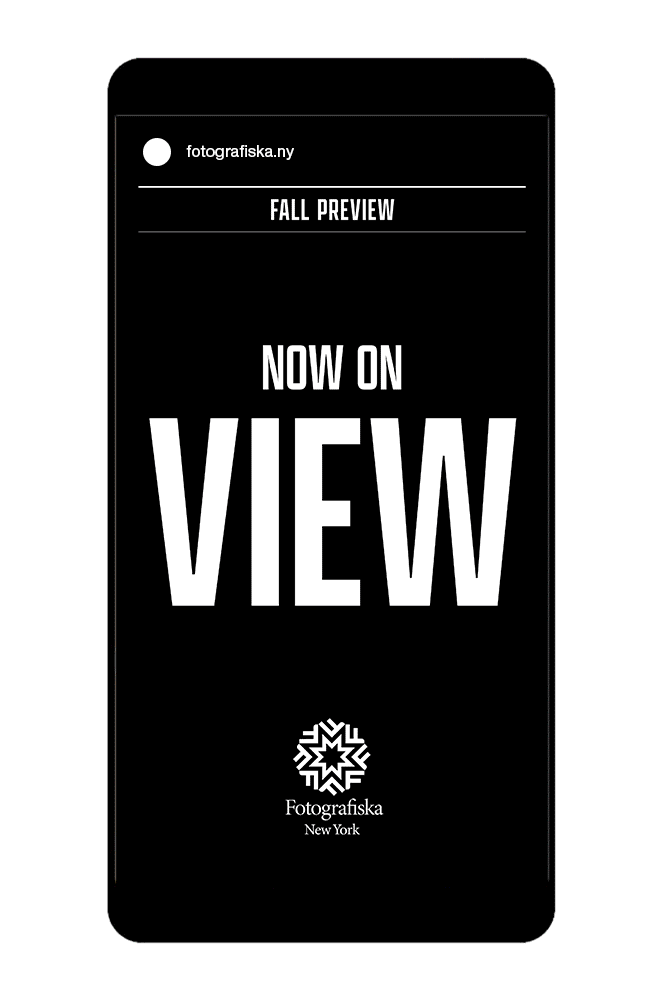 Project 2 ︎︎︎ Fotografiska
Primary Graphic Designer, Project Lead

BRAND DESIGN
BRAND COLLATERAL, WAYFINDING & IN-MUSEUM SIGNAGE, WINDOW & DIGITAL DISPLAYS, SOCIAL MEDIA, MEMBERSHIP IDENTITIES, NEWSLETTERS
My work at Fotografiska began in January 2021, as the Project Lead and Primary Designer on taking new Brand Guidelines created by studio, BankerWessel, and adapting them for use across first New York, and then the Stockholm and Tallinn properties. The project included executing the new branding across all collateral and locations, as well as ongoing meetings with the BankerWessel studio to refine the guidelines and King & Partners to oversee the design of the global website with our brand director, Holly Murphy.

As the primary designer and project lead, I designed and implemented all brand deliverables ranging from internal decks to window displays to our global Instagram Story templates.

The biggest challenge with this project was the scope, but it in turn was the most rewarding. From creating an identity for each membership tier, to pushing the new branding into every corner of use through social media, flyers, signage and way finding, I feel that this is one of my most successful projects to date.