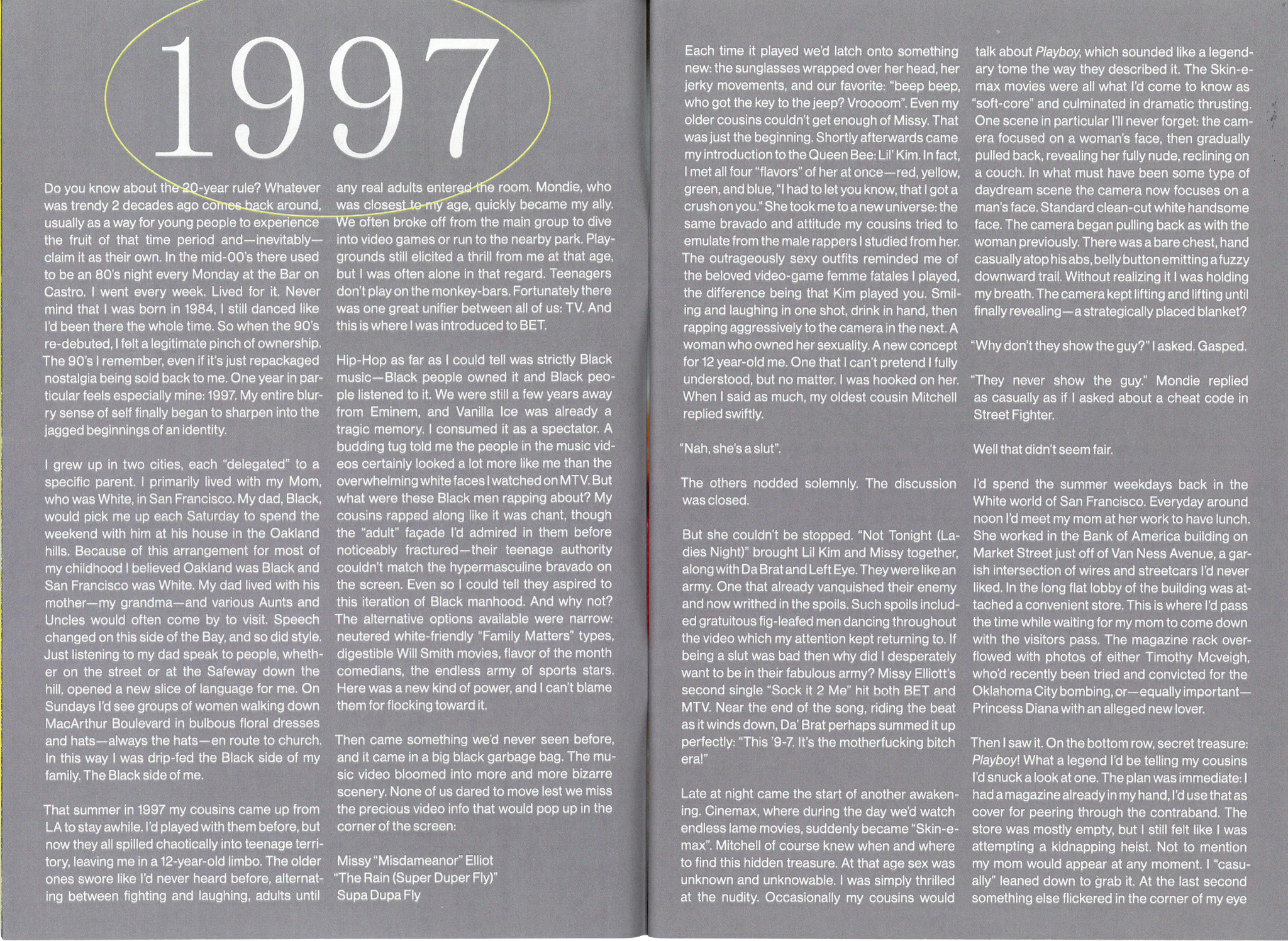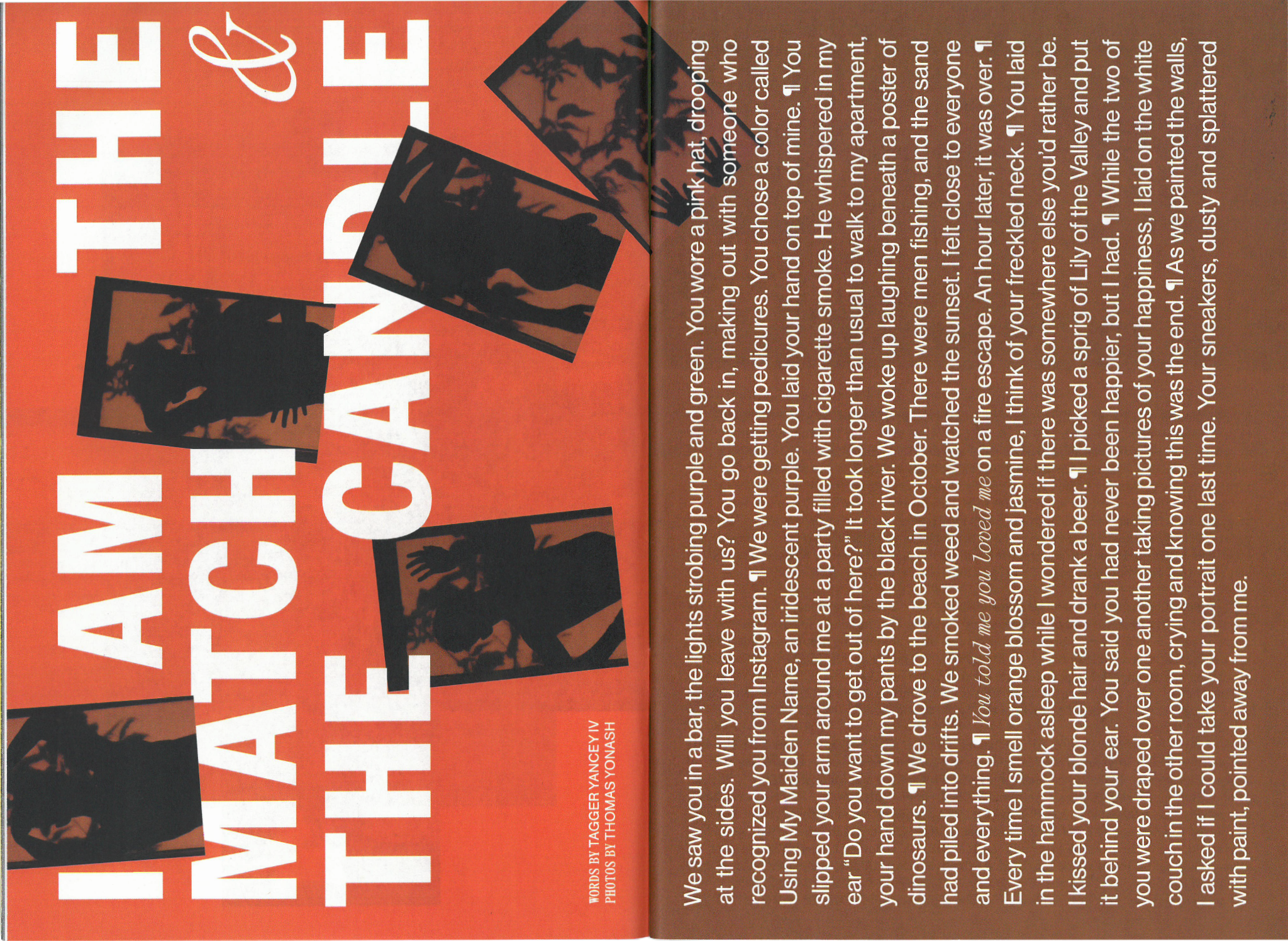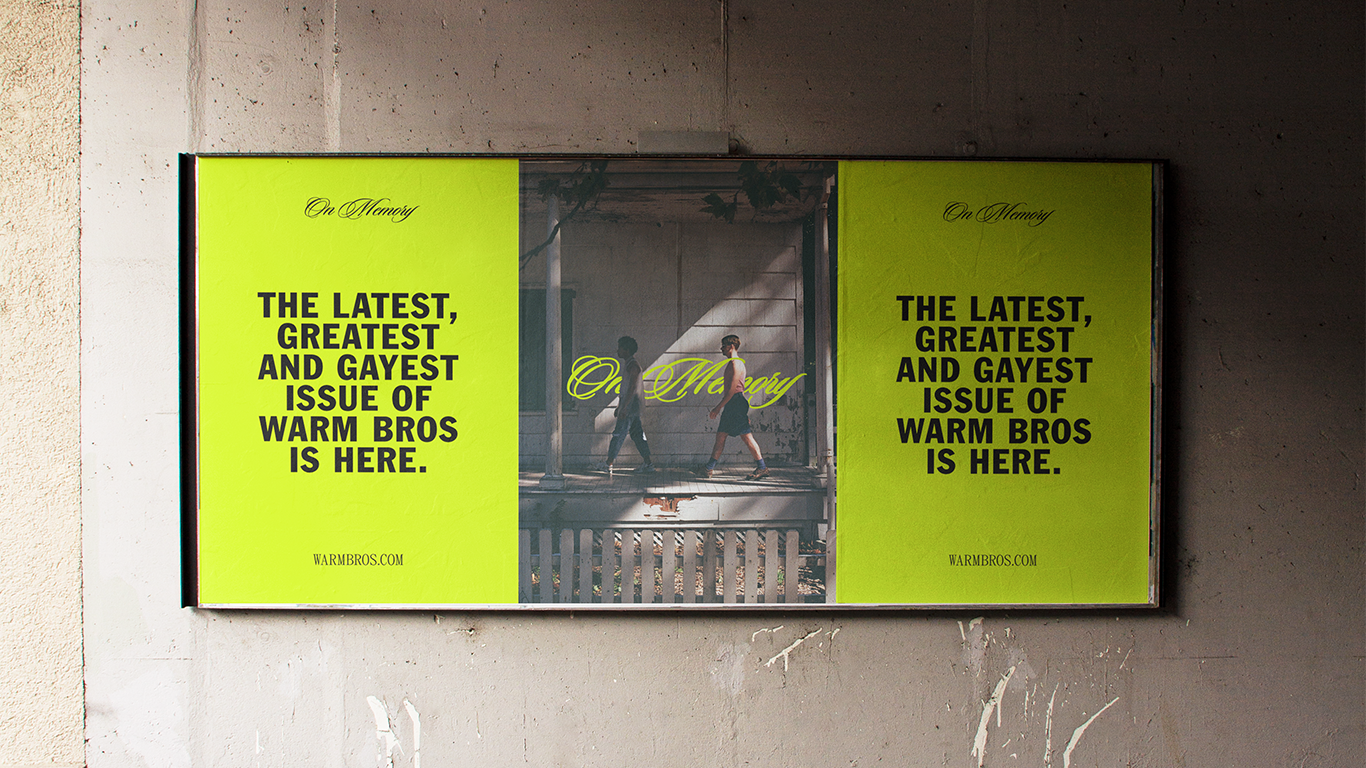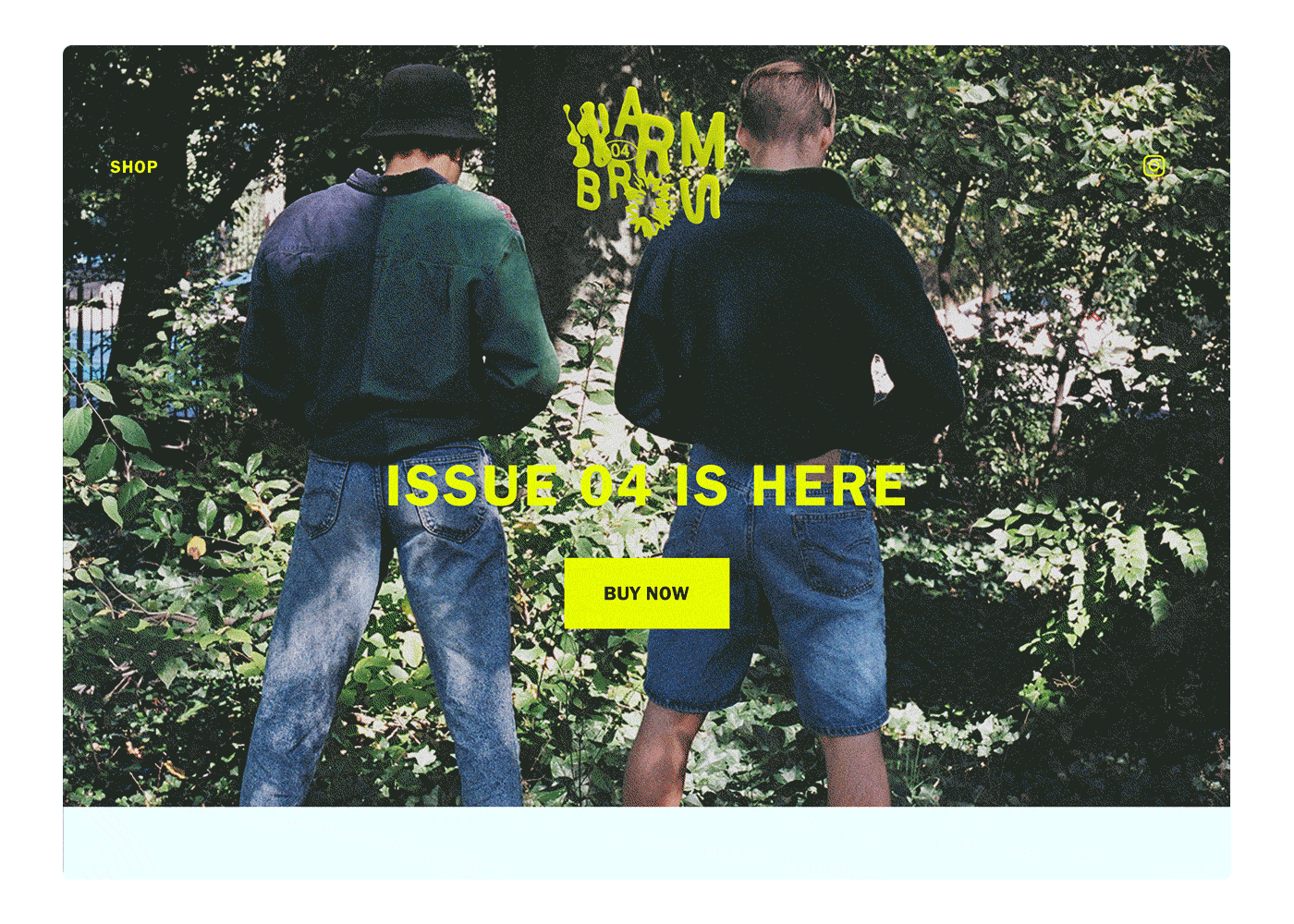 Project 1 ︎︎︎ Warm Bros 04
Graphic Designer, Creative Director

EDITORIAL + BRAND DESIGN
LOGO, 64-PAGE ZINE, WEBSITE, SOCIAL MEDIA, PACKAGING
On Memory
, the fourth issue of the LGBTQ+ zine I created in 2017,
Warm Bros
, functions as a memory capsule for 2020 and how time alone opened a space to reflect on our pasts.
I began collecting art and editorial submissions in May 2020, with full editorial discovery and design occurring from August 2020 to April 2021. The result is a 64-page zine printed on newsprint, branded compostable mailers, and a new website that all reflect a mix of playful 90s type aesthetic and 21st grid forms and color.
The project, taking place during the entirity of the COVID-19 Pandemic, challenged me to stretch my design into new ways of looking at typography and material, and pushed me beyond my professional work at NeueHouse and Fotografiska.

Note: The digital 3-D version of the logo was creative directed by myself and designed by Harrison Ratcliff.